This year Old Georgians from around the globe will meet in Dubai! This is the first time I will be in one. Last year I was planning to go for the Ketti Reunion, but it never happened. Although I was in St. George's Homes (SGH)/Laidlaw Memorial School and Junior College for just a couple of years, it was quite memorable. I was there from 5th to 8th standard (left in 1987). Thats a pretty long time indeed – around 24 years back!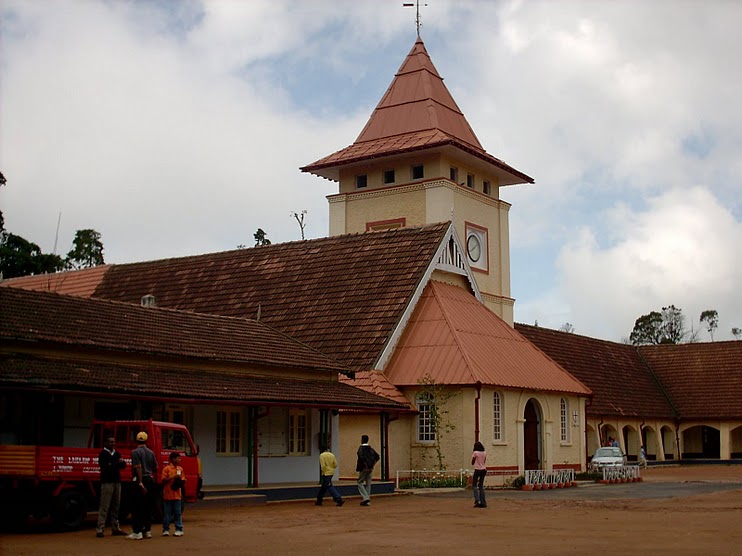 I have traced a few classmates after a long search on the net, but they are not anywhere near! Some in India and some in the US. This time I hope to meet and get to know OGs from around the world and especially Dubai.
The ones I know currently are actually the people who invited me to it – Avril OConnor and Shirley Abraham. I have not met OGs here in Dubai or elsewhere after I left school. It's a good thing now to get to know a few.
If you are an OG reading this and would like to be part of the reunion, I think you should. Come and be a part of this fabolous gathering. One reason you should be here is because none other than Mr. Gardner and his wife are flying down to Dubai!
If you do plan to come I think you should first mail Shirley – shirlywhirly@gmail.com. I think the registrations are over, but if you are from the UAE, you could still have a chance.
Time: Friday, April 8 at 6:00pm – April 10 at 12:00pm
Venue: The Royal Ascot Hotel, Dubai
Event details:
8th April – Registration at 10am (The Royal Ascot Hotel)
8th April – Check in at 12 Noon followed by lunch (Venue to be informed)
8th April – 7.30pm – 2.30am – Gala Dinner and Dance at Royal Ascot Apartment banquet hall just behind th ADCB Bank in Bur Dubai
9th April – Breakfast between 6.30am – 8.30am
9th April – 9am – 1pm – A 3 hour tour of Dubai
9th April – 1.30pm 2.30pm – Lunch at The Royal Ascot Hotel
9th April – Desert Safari – 3.30pm – 9.30pm (this would include Dune Bashing, Camel Ride, BBQ Dinner and a Belly Dancer.) Thereafter those interested can check out Dubai Nite Life at your risk…:-). Need to stick to the UAE Rules and Regulations though.
10th April – Breakfast between 6.30am – 10.00am
10th April – Check out at 12 Noon
(One more important thing !!! OR should I say the most important thing…… Do carry a lot of money to Shop – DO BUY in DUBAI)
The Registration fee is AED 1000 head till the 8th of March 2011. Thereafter the fee will be charged at actuals as peak rates will be applicable for accommodation and other events planned. The registration charges include accommodation & food and the events mentioned above for the 8th, 9th.
Visit the Old Georgian website and the Laidlaw Memorial School website.
Other posts that are interesting: