Getting your Car Insurance in UAE is a must. Starting this year the cost of insurance has gone up. Due to this many look into different options that best suit their needs and at the same time for the best rate. You always look for the best possible value for your money.
So let us look into detail of what really goes into getting an insurance for you vehicle.
Cover offers by some Insurers
Instant cover
24/7 claims assistance
Fast & fair claims
Extensive network
Wide range of covers
Up to 50% no claim discount
24 hour accident and recovery breakdown service
10% online discount
Free courtesy car with our Special Cover
Covers that might interest you
Personal accident and passenger cover
GCC cover
Flooding, storms, hurricanes and riots
Off-road cover
Roadside assistance
Personal assistance
Personal belongings cover
New car replacement
Windscreen, tyre or locks protection
There are typically 2 Insurance Types
1. Comprehensive Motor Insurance
A comprehensive car insurance is a complete package for your car. Any damages caused due to theft, accident, fire are covered. Along with this, you're also covered against third-party insurance i.e. damages caused by your vehicle to another party. When applying for a car insurance policy, remember to check with your service provider if injury and passenger cover forms part of your policy. Below are instances which are usually covered by a comprehensive car insurance policy.
2. Third-party Motor Insurance
This is the most basic and mandatory form of motor insurance as per UAE law. The policy is usually cheaper compared to a comprehensive policy and covers damages caused to another party by your car. Third party insurance cover will not pay for any damages to your own car.
How is your motor insurance calculated?
The rate offered to you is derived using a unique method. The key to these techniques usually includes details for your car such as new/used vehicle, value of the vehicle, manufactured year, age for the driver, engine size and also drivers driving history. Reputed companies do offer reward in a form of reducing the rates on premium when no claim discount is presented to the insurer. This can only be possible by getting a letter from your previous insurer stating no claims were made previously.
Buying Car Insurance – Do's and don'ts
Are you confused and wondering if you can ever find the right company to insure your car? Every value an insurance offers may or may not suit or interest everyone. But here are a few tips you ca consider.
Low premium is best. Maybe not. Also look for coverage benefits.
Always be open about your vehicle history to the insurance agent, especially your accidents. Most of the time background checks are made, resulting in increased premiums and claim refusals.
We tend to all go for the 3rd party insurance instantly only. Check to see if there are any other options available. Getinformation about add-on covers like car hire extension, agency repairs, towing services, off-road use etc. Look out for age and territorial limits.
If you're buying a used car which already has insurance, make sure you find out what the correct procedure is and find out if you are covered. Insurance from a used car is not always transferable.
Don't under or over insure your vehicle. This might cause a dispute and delay your claim.
Process for getting Car Insurance
The process is quite straightforward. Once you decide on the type and insurer it is just a matter of giving your car details and paying.
First decide on the type of insurance you want. People are generally worried about the cost and go for the cheapest one. Please keep in mind to choose the right cover based on your everyday use and your family. You do have to speak to many insurers to find out their offers. Many offer good packages and the deals are usually found online.
The details of you car needs to be given to find out the exact premium that need to be paid.
Car
Year
Is your car brand new?
Make
Model
Model Details
When was your car first registered?
(Find this on your car registration card)
City of registration
What is the value of your car?
Is the vehicle modified or non-GCC spec?
Is the current policy Third Party Liability only?
Does your current policy include Agency Repair?
Has your insurance policy already expired?
Documents required to insure your vehicle.
UAE Driving License
Registration Card (Mulkiya)
Emirates ID copy
No claims Certificate if applicable
Always keep your policy number, roadside assistance number and claims number of your insurance provider on your mobile phone in case of any unfortunate events.
Once you have chosen the type with your insurer, pay and you will be covered for the next 13 months.
13 months? As you must have noticed, car insurance policies are valid for 13 months – even though your car registration is valid only for 12 months. The additional month is a grace period to keep your car insured even if your registration has expired. Remember to get your policy renewed and your car registered before the end of the 13-month grace period to prevent getting fined, or incurring costs in case of an accident because your insurance has expired. The police will fine you for every day your car is not registered.
Now that you have got your Insurance you can immediately register your vehicle. It is advisable you first test your vehicle before buying insurance. This is in case you require your car to be serviced due to faults noticed by the testing centre. Once passed, buy insurance and then register immediately.
That's all. You are insured for the next 13 months!
Check for discounts
Are you aware of the No Claims Discount? It makes the insurer eligible for a discount on an existing policy if no claims were made in preceding years. However, you can also ask for additional discounts on the basis of low mileage driven during the insured period or acquired a defensive driving course.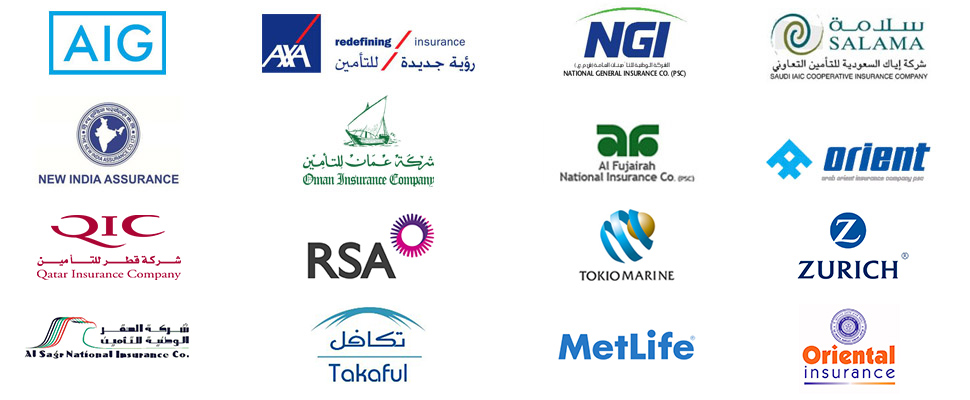 How to claim Car Insurance in UAE.
If you have met with an accident, you can get your car fixed after you get the Police Report.
If you are the cause: Your 3rd party insurance will cover for him. Your Insurance policy will cover for you based on the coverage you bought. Incase of getting ONLY 3rd party insurance, then the repair cost will be yours at the service centre of your choice. If you have got a Comprehensive Cover, then you will be covered.
If you are NOT the cause: The other person's 3rd Party Insurance will cover for your car damage repairs. 
Some people prefer to repair at their own provider.
If you're car needs some repair work, most car insurance companies will offer to get it done by an approved repairer, which basically means using the network of garages they work with regularly to get better deals and keep costs down.
However, you might decide to find a repairer yourself…because you have a good relationship with them, or their location is more convenient for you.
If your claim is successful, insurers have to allow you to use a different repairer if you wish to and still pay out for the repairs. Although they do sometimes impose some extra terms which could cause you some problems.
Key points to remember if you do want to use your own repair
Check your policy documents for any specific conditions and additional excesses.
Remember you're highly unlikely to be provided with a courtesy car by your insurer, so find out if your chosen repairer can offer you a vehicle instead.
Get a quote from your chosen repairer and forward it to your insurer for approval.
If your insurer does agree to the cost of the work, make sure you're clear about how payment needs to be made. Will you have to pay the garage directly and claim the money back? Or will your insurer pay the repairer directly?
Make sure your chosen repairer has a good reputation. Some garages use fake parts – don't get caught out!
UAE Offroad Insurance
If you are heading into the desert on your favorite off-road route anytime soon, you might want to check your motor insurance policy. Firstly, check your existing policy. Some policies automatically cover off-road damage if your car has off-road capabilities. The second is to be clear whether offroad cover extends to you. While some insurers cover off-road damage under their policies, there may be restrictions on that cover. These can include the age of the vehicle and only driving the car off-road within city limits or within a certain distance of a paved road. A policy may also limit cover if your car was used in an off-roading race or trial when any damage occurred. It means you not only need to be careful when you go off-roading, you need to be sure that what you are actually doing while you are out in the desert is supported by your insurance.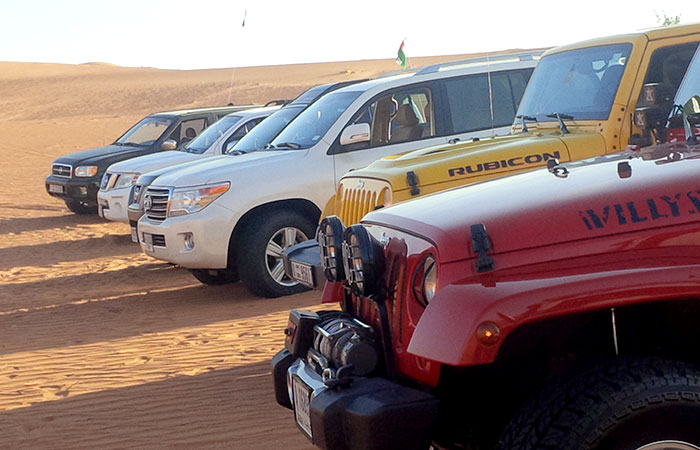 Other posts that are interesting: