There must be many of you wanting to be in the limelight! How you wish you could be famous or mingle with the film industry… Your aspirations to become an actor, actress, director, music director, cinematographer, choreographer, etc could become a reality now!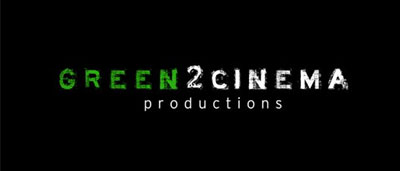 Green2Cimena's new initiative to attract young, raw talent is a welcome move. The competition on short films, which has become a craze everywhere, especially the likes of Youtube and Facebook, will certainly be a boon to many enterprising young folks. So pack up your creative bags and head out to the nearest location with your winning script! The world is yours to the taking.
Are you interested in acting, assistant direction, editing or music, please send your details (your updated CV with all your work) to green2_cinema@yahoo.com. Please send properly typed CVs along with good photos. For actors it is advised to get a professional profile done. It really helps in getting an edge. Promising people will try to be absorbed into the film industry. This is a boon to all wanting to get into the film industry. The Tamil film industry will certainly be benefited by this initiative.
Regarding the short film competition
Show your talent in 5 minutes.
Films should be of a maximum duration of 5 minutes, in either Tamil or English and should not contain any form of vulgarity.
Make your mark by sending your DVD's soon.
Register your name before the application forms gets over.
For those who haven't registered yet, register soon and get your entry form with your register number.
Register your name before April 30th
Submit your short film before May 30th
Be a winner. Bring out your talent and creatiity.
First Prize winner gets Rs 1,00,000
Second Prize winner gets Rs 50,000
Third Prize winner gets Rs 10,000
An enormous stage is waiting for you this June.
Your short film will be screened in front of famous film makers and famous film producers. The judges will be directors Ameer, Lingusami, Vasntha Baalan, Rasu Madhuravan and Nanda Periyasami.
For more details contace Green2Cinema
Green2Cinema
2 Orchid Indira Flats, Door no 3
Sri Valliammal Nagar
Ganga Nagar Extension, Jaffarkhanpet,
Ashok Nagar, Chennai 600 083
Tel: 04443836187, 09677032178
Email: green2_cinema@yahoo.com
Other posts that are interesting: